Customer Service
Contact us here or find answers to the most common questions below.
We're here to answer any questions you might have about Guardsman On-Site Care and Repair.
You can also look to the FAQs below to see if the answer is there for you.
Thank you for your request, we'll be in touch soon.
An error ocurred trying to send the email, please try again.
How It Works
How It Works
On-Site Care and Repair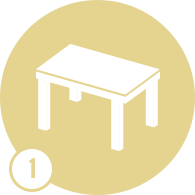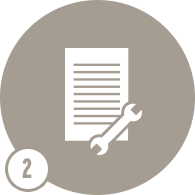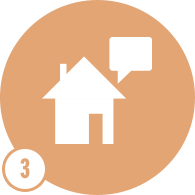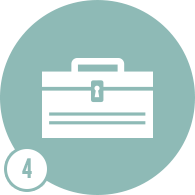 Q: What are the main types of damage that can be cared for or repaired in my home or business?

A:

We work with fabric, leather, and wood products in addition to mattresses and outdoor furniture.

Specifically:

Stain removal
General cleaning
Removal of liquid or heat marks
Nail polish removal
Mechanical/structural repairs
Rips, cuts, tears, and punctures in fabric or leather
Recoloring of leather
Scratches, cuts, tears, gouges, cracking, bubbling, and peeling of finish in wood
Minor pet damage
Flattened cushions
Seam separation
Zipper replacements
And more

Q: Can you assemble or disassemble my furniture for me?

A: Indeed we can, just give us a call for details and pricing.

Q: Do you offer overall furniture cleaning?

Q: Do you also offer commercial services?

Q: What happens if the technician is unable to successfully resolve the issue they came to service?

A: We do everything in our power to ensure this doesn't occur. We try to thoroughly understand your issue before coming to your home, and we attempt to give you a full sense of what can be done at that time. If the problem is different than originally described, the technician will perform a new inspection and provide a revised quote. If you choose not to proceed with the work as newly quoted, a fee will be charged for the on-site visit.
Q: After I request an on-site visit, when can I expect to hear from a technician?

A: You will typically hear from a technician within 2 business days.

Q: Who will be coming to my home or business to care for or repair my furniture?

A: A qualified furniture professional who has been selected for the job because they have demonstrated success with repairs of that type.

Q: Does someone need to come to my home or business in order to provide an estimate for services?

A: Generally, no. Supplying us with quality photos of your damage will help us to provide an accurate estimate. Although, complex repairs or refinishing may require an on-site inspection.

Q: Why do you need photos of my furniture?

A: So that we can accurately assess the damage and give you the most accurate quote.

Q: What is the lead-time to get a technician into my home or business?

A: The technician will work with you to schedule a convenient time based on your availability and existing service requests. This will generally happen within two weeks (ten business days) of securing the work order.

Q: What do I do if the technician does not show up at the time I was told to expect them?

A:

You will have your technician's contact information, so please call them directly. If you can't reach your technician or are unsatisfied with your answer, please call Guardsman furniture professionals at

(800) 788-8020

.

Q: Why is there a minimum service fee?

A: To cover the cost of the technician's on-site visit.
The Care and Repair Process
Q: Can Guardsman always repair my furniture in my home or business?

A: There may be times when we need to remove furniture from your home or business, but this will be discussed with you prior to that happening.

Q: How long will the care or repair process take? Will I be without my furniture for an extended time?

A: The vast majority of our services will be completed in your home or business on the same day. The technician will give you guidelines as to how long before you can use your furniture again.

Q: Do you guarantee removal of all damage to my furniture?

A: No. What we guarantee is a quality repair. The extent of our abilities will be discussed with you prior to service.

Q: Will the products used to care for or repair my furniture be safe for my family or coworkers?

A: Our products conform to all applicable safety standards. If the repair can't be done safely in your home or business, our technicians may arrange for the furniture to be removed and returned upon completion. If you are sensitive to certain chemicals, odors, or noises, please let us know before you schedule your appointment so that we can explore the best options for your service.

Q: When will my credit card be charged for the service?

A: We will do an initial pre-authorization for the amount of the service, but you will not be charged until service is completed.

Q: What do I do if I need parts to fix my furniture?

A: Many parts are the responsibility of the consumer, however we will try and give you guidance on what you will need and how you can secure the part prior to the technician's arrival.
Furniture Protection Plans
Q: What do I do if I have a Guardsman Furniture Protection Plan but the service I need is not covered?

A: First check your protection plan to see if the stain or damage is covered. If you are unsure, call the number on your plan and our furniture professional can direct you on how to proceed.